Features
Ultra Low Voltage Intel® Core™ i7 vPro™ Processor
Notebook-to-tablet Convertible Mode
Getac QuadraClearTM Sunlight Readable Technology: 1200 Nits with Touchscreen
Water Resistant Reversible Webcam
Full Magnesium Alloy Case with Hand Strap
Shock-protected Removable HDD
Integrated GPS and Wireless Access
MIL-STD-810G Certified and IP65 Certified
Optional EU Explosive Atmosphere ATEX Certified
Getac 5 Year Limited Warranty
Overview
The Getac V100 Fully Rugged Notebook transforms with one quick rotation to a Rugged Tablet PC.
Designed with the real-world in mind, the V100 is equipped with multi-touch solution for professions without taking off the gloves under critical environments.
Getac V100 is both MIL-STD-810G certified and IP65 certified, composing a magnesium alloy case, a shock-protected HDD, vibration and drop resistance, and sealed I/O caps and doors to prevent damage from solid particles and moisture.
With an Ultra Low Voltage Intel® Core™ i7 vPro™ Processor, the V100 boasts a quiet fan-less design and the power you need for various sophisticated applications.
The V100 features a 10.4" LCD display. A full-sized 83-key keyboard is included with an option to upgrade to a backlit rubber keyboard. The V100 is great for field applications by it's integrated 2M pixels webcam and GPS receiver.
The V100 provides comprehensive connectivity options including Bluetooth, WLAN and WWAN, and the advanced TPM security to safeguard important data.
Specifications
Operating System
Genuine Windows® 7 Professional
Mobile Computing Platform
Intel Core™ i7-3520M 2.9GHz processor
with Turbo Boost Technology up to 3.6GHz
4MB L3 Intel Smart Cache
Intel Core™ i5-3320M 2.6GHz processor
with Turbo Boost Technology up to 3.3GHz
3MB L3 Intel Smart Cache
Display
10.4" XGA (1024 x 768) TFT 1200 NITs
QuadraClear™ Sunlight Readable LED
Display with glove-friendly Multi-Touch
Optional Dual-Touch Mode 1200 NITs
QuadraClear™ Sunlight Readable LED
Display (Multi-Touch and Digitizer)
Storage & Memory
SATA 500GB HDD1
Optional SATA 128GB / 256 SSD1
4GB DDR3 1333 MHz
Expandable to 8GB3
3Computers configured with a 32-bit operating system can address up to 3GB of system memory. Only computers configured with a 64-bit operating system can address 4 GB or more of system memory. 4GB memory Requires a single 4GB memory module.
Keyboard
83-key Waterproof Membrane Keyboard
Optional 83-key Waterproof Backlit Membrane Keyboard
Optional 83-key Waterproof Backlit Rubber Keyboard
Pointing Device
Touchscreen:
Pressure Sensitive
Optional Multi-Touch Touchscreen (Glove Type)
Optional Dual Mode Touchscreen (Pressure Sensitive Touchscreen and Digitizer)
Touchpad:
Glide Touchpad with Scroll Bar
Optional Resistive (Glove Type) Touchpad
Expansion Slots
PCMCIA Type II x 1 + ExpressCardTM Slot x1
Optional Express Card + Smart Card Reader
SD Card Reader x1
IO Interface
Reversible 2.0MP Camera
DC in x 1
USB 3.0 x 2
Docking Port x 1
Serial Port (RS-232) x 1
Network (RJ-45) x 1
Modem (RJ-11) x 1
External VGA x 1
Audio Output x 1
Audio Input x 1
IEEE 1394a x 1
Optional RF Antenna pass-through for WLAN/WWAN
Communication Interface
10/100/1000 Base-T Ethernet
56K ITU V.92 Modem
WLAN 802.11 a/b/g/n (Intel® Centrino Advanced-N 6235)
Bluetooth® (V4.0 Class 1)
Optional SiRFstarIV™ GPS
Optional integrated 4G LTE
Software
Getac Utility
Getac Camera
Getav V-GPS
Adobe® Reader®
Security Features
Intel™ vPro™ Technology
TPM 1.2
Optional Fingerprint Scanner
Kensington Lock
NIST BIOS compliant
Power
AC Adapter (60W,100-240V,50/60Hz)
Li-Ion Smart Battery (8700mAh)
Optional Li-Ion Smart Battery (6140mAh)
Environmental Specifications
Operating Temperature: -4ºF to 140ºF / -20ºC to 60ºC
Storage Temperature: -60ºF to 160ºF / -51ºC to 71ºC
Humidity: 5% to 95% RH, Non-Condensing
Accessoires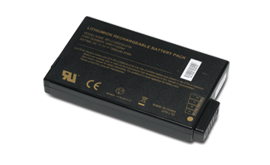 Battery
Main V100 9-cell battery.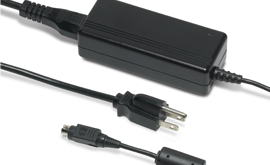 Power Adapter
AC adapter with power cord.
Battery Charger
Dual bay battery charger for the main battery.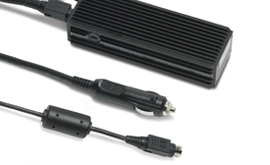 Vehicle Adapter
12-32VDC vehicle adapter and charger.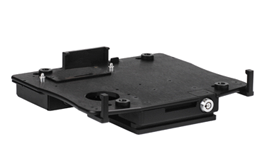 Vehicle Mount
PMT vehicle mount.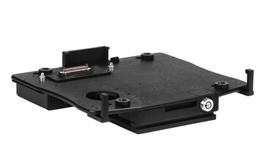 Vehicle Dock
PMT vehicle dock with port-replication.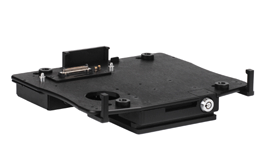 Vehicle Dock
PMT vehicle dock with port-replication and WLAN/WWAN Pass-Thru.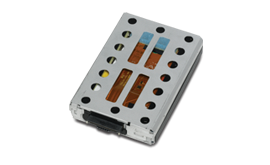 Hard Disk Drive
320GB HDD with canister.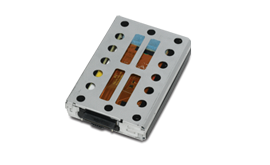 Solid State Drive
160GB SSD with canister.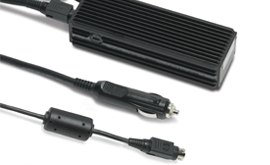 MIL-STD-461F Power Supply
Power supply for MIL-STD-461F.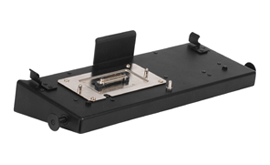 Office Dock
V-Series office dock.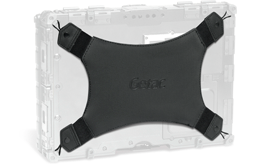 Hand Strap
X-Strap for V-Series.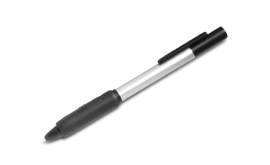 Digitizer
Spare passive digitizer pen.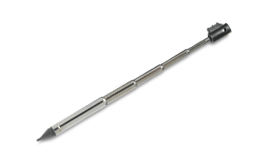 Stylus
Spare stylus with tether cable.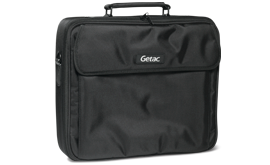 Computer Bag
Deluxe soft carry bag.