Lucius & Baer was founded in 1976 and today it is one of the world's leading manufacturing companies in the Rugged Mobile Solution Industry.
Our goal is to deliver reliable and ergonomic solutions for Industrial, Medical and Defense markets.
We design, manufacture, deliver and maintain strategic assets for our customers, offering services ranging from initial engineering design to managed obsolescence.
Our customers, in both the industrial and public sector, are among the world's biggest and best in their fields – INA, EADS, Rheinmetall, Thales, General Dynamics, to name just a few.
We are truly international. Our production and testing facilities are in Germany, 38 km south of Munich. We have multiple European offices and projects in more than 30 countries worldwide.
We employ over 60 professionals– ranging from technicians to degreed electronic engineers, from project managers to dedicated associates, all who take pride in their work.
We are proud of our unique solutions in Rugged Computing Systems: delivering excellence in design and quality to our customers with the most demanding projects.
We build computing systems for your workplace,
wherever that "workplace" may be…
Our professional production
Customers Requirements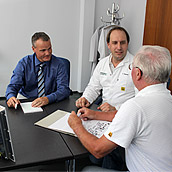 CAD Designing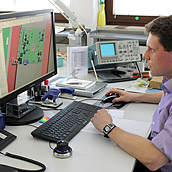 CNC Production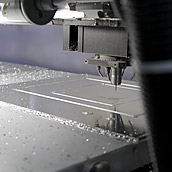 Installation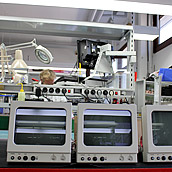 Tests