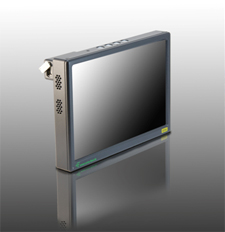 Lucius & Baer GmbH provides Rugged Display for ADAC break-down assistants vehicles.
More than 60 million kilometers travels the ADAC road patrol each year, competently to help stranded ADAC Club members and others after vehicle breakdowns. With great success, in more than 85% of cases, Yellow Angels were able to help travelers. They could continue their journey in their own car.
Modern cars are full of complicated electronic components. Although that does make them more likely to break down.
To identify and diagnose electronics-related problems in broken- down vehicles, ADAC mechanics have to be able to read out the "On-Board Diagnosis Systems" of cars.
That's where the right equipment comes in.
Lucius & Baer GmbH designed and delivers ultra-rugged 10" Display as part of the "On-Board Electronics Knowledge Management System" to the ADAC assistants fleet.
Together with ultra-reliable Panasonic Toughtbook, Lucius & Baer provides to ADAC unique "On-Board Electronic System" to communicate flexibly with OBD interface and assist the ADAC breakdown mechanics out on the road.
This unique mobile electronic system solution is exposed to extreme environmental conditions like heat, cold, dust, dirt, shock and vibration and have to survive in this conditions.
Lucius & Baer Displays are designed, tested and build to comply with the most critical harsh environmental conditions in such demanding applications.
For more information please don't hesitate to contact our specialists: Tel.: +49 8171-970-0, or send us email: info@lucius-baer.de , or visit our Webpage : www.lucius-baer.com