LUCIUS & BAER GmbH - A history of succes
Since its founding in 1976, Lucius & Baer has built a record of successful solutions for its clients. Founders Horst Lucius and Hermann Baer were committed to delivering that which few others were able—expertly engineered high quality visual-display solutions, customized to the ever-emerging needs of its clients, created by obsolescence or the development of new technologies.
In 2001, Mr. Lucius retired and Stefan Krammer joined as a partner, assuming the position of managing director, continuing the company's legacy of designing and delivering custom-designed solutions in the high resolution monitor field. In the beginning of the year 2010, Hermann Baer retired, with CEO Stefan Krammer at the helm.
From first draft design to finished product, Lucius & Baer applies a vast array of signal technologies and display medium to find the correct solution for your application.
In its engineering and manufacturing facility, located in Geretsried, Germany, Lucius & Baer offers a breadth of solutions--unsurpassed in the industry--with its fully automated CNC vertical machining centers, PCB assembly stations and extensive environmental lab.
The combination of technical expertise, in-house manufacturing and in-house testing labs has allowed Lucius & Baer to expand its business and build a high-quality reputation, around the world, for creating exceptional visual display and monitor solutions for medical, manufacturing and military/security applications.
We build computing systems for your workplace, wherever that "workplace" may be…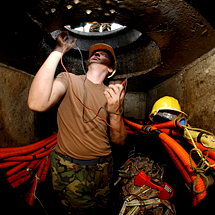 Unique solutions for unique customers
Lucius & Baer Rugged Computing Solutions ensure that your critical applications run under the most challenging of operating conditions, regardless of your industry. Whether your goal is to patrol, protect or provide, Lucius & Baer Rugged Solutions give you the right tools to stand up to the challenge.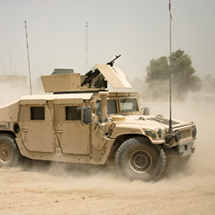 Built for durability
Lucius & Baer Rugged Computing Solutions are designed from the ground up for maximum durability and incorporate a combination of ultra-performance materials for strength and protection. To provide an exceptional strength-to-weight ratio, our fully rugged products incorporate aluminum for structural stability.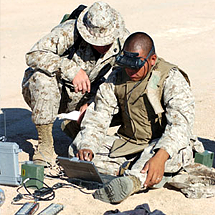 Readable in sunlight and darkness
Lucius & Baer Rugged Computing Solutions feature displays with exceptional sunlight-readability and impact protection. Through a combination of reduced reflectivity and enhanced LED backlight, Lucius & Baer displays are bright and clear in most conditions. For low light situations when stealth is essential, the displays on our fully rugged products go down to a minimum brightness of nearly 0 nits.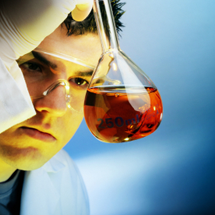 Rugged goes state-of-the-art
Built to withstand use in challenging conditions, Lucius & Baer Rugged Computing Solutions offer exceptional durability thanks to innovative features and technologies.